| | |
| --- | --- |
| | |
| WIA-INAP | |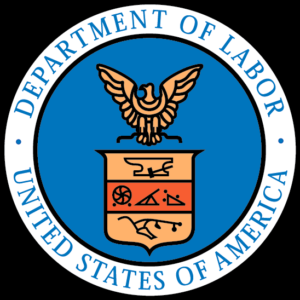 NAIA is a contractor for the United States Department of Labor, delivering Employment and Training Services and Education Services under the Workforce Investment Act, Indian and Native American Programs (WIA-INAP) to Native Americans in our designated service area of Wayne County.
NAIA has had a long and successful relationship with the US DOL, beginning under Manpower, then JTPA and currently under WIA-INAP.
Eligibility Requirements: Must be able to produce residency in Wayne County. Must be able to document a minimum of ¼ Blood Quantum of Native American or Alaska Native ancestries from either a U.S. Federally recognized tribe, a state recognized tribe or status identification from a Canadian tribe in the form of a Band Letter or status card.
Over the past several years NAIA has only offered our WIA services here at our center, however in 2011 you will also be able to sign up at our satellite location over at AIHFS twice a month. Scheduled times will be posted on the calendar page for your convenience. Also this year, you do not need an appointment just come in during normal business hours and we will be sure to help you.
Elders Program
NAIA's Elder Program is currently self supporting. Our Elders gather here everyday to take part in our food and friendship lunch's, Which are provided by Detroit Area Agency on Aging (DAAA). As part of the DAAA criteria our qualifying Elders must be at least 60yrs of age to receive a lunch. DAAA asks for a $2 donation, however it is not mandatory. Lunch is normally served at 12 noon each day with no lunches being served on normal NAIA observed holidays.
Our Elders here at NAIA have come together in support of each other; they share concerns, stories, rides and laughter with all who come to take part. In their time together the Elders have formed a group, a group that shares in fundraising, crafts, bake sales, exercise, field trips and resources. Come and contribute, do your part!
Every Wednesday here at NAIA we have our health and fitness day!! Mr. Derek Beavers our Outreach Coordinator helps to facilitate an exercise class and give our Elders valuable health and wellness information. Wednesdays also brings BINGO to NAIA, our staff usually starts the calling around 11:30am.
DAAA has awarded NAIA with a 3 year diabetes awareness grant where we can out-reach to our Elders and provide Diabetic information and assistance.
We are always looking for new ideas which we can bring to our Elders, as well as new ways of encouraging our Elders to come and participate. If you are over 60 and are looking for something to do please come in and be a part of our Elders Program.
Food Assistance
Emergency Food Assistance Application
DAAA Outreach & Assistance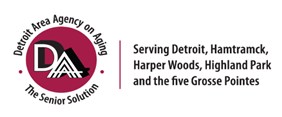 Library
The library is located down in the basement and is usually open Monday thru Friday 10am to 3pm.
NAIA has recently taken all of our reading material much of which has been donated to us and we have created a fully functional Library.  All of our books are Native American related as well as all of our research materials.  We have books covering genealogy, fiction, non-fiction, plants, maps, medicines and crafts as well.  We also have an internet ready computer set up and available to help with any research or on-line applications or ordering you may need to do.  We hope that all of our members and guests can use this library and a learning tool or at least a valuable resource center.  We have a small amount of DVD's and VHF tapes available to sign out along with our books and magazines.