Free Karate classes with annual $10.00 membership
(Only adults have to pay for membership, minors are free)
Great Family activity
Ages: 6 to 106
Monday and Wednesdays 6:30pm to 8:00pm

(Closed for Holidays and Weather storms)
All students should wear sweat clothes. No shorts or t-shirts
This is an individual activity so students progress at their own pace
In Tang Soo Do you will learn that our training is designed to promote courage, honor, good sportsmanship, humility and confidence while teaching you how to protect yourself
Classes taught by Grandmaster M. Romines, 9th Dan & Martial Arts Hall of Fame Inductee as well as Senior Master J. Romines, 7th Dan.
Call 810-750-8986 or email mr8986@att.net
NAIA
22720 Plymtouh Rd
Detroit MI 48239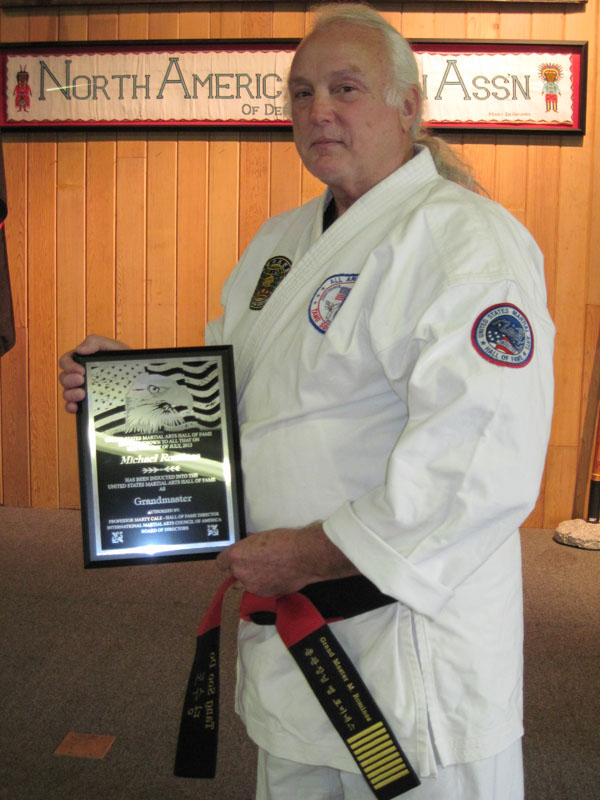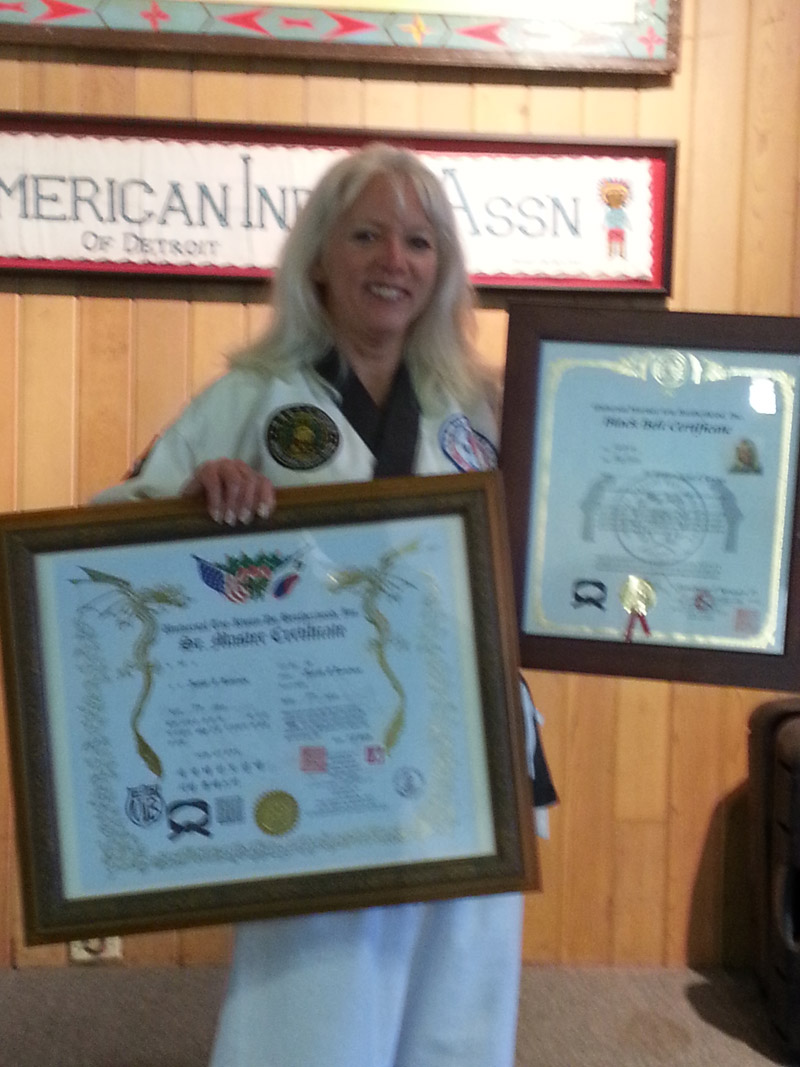 Tang Soo Do is truly an art that can be practiced by everyone from ages 6 to 106; and offers practical self-defense skills, physical fitness and discipline.  At First Nation Tang Soo Do we maintain a strong family atmosphere where adults and children work at their own pace and according to their own physical abilities. 
Grandmaster Romines teaches the Korean art of Tang Soo Do with an emphasis on discipline and traditional martial arts etiquette. 
Through this teaching many parents notice children's behavior both at home and school improve, and often their academics improve as well.  With regular practice both children and adults will gain confidence and reduce daily stress. 
You are always welcome to stop in and watch a class to decide if Tang Soo Do is what you're looking for.